Never worry again with Spotter®
View locations online or via the App
SOS alarm in an emergency
Call the Spotter and communicate with each other 
Set up a safe zone 
European coverage; peace of mind on holiday as well!
How does the Spotter® GPS tracker work?
An extremely user-friendly GPS tracker that is easy to carry because of its compact size and light weight. Give the Spotter to your child, or put it in a car, boat or scooter so that you always know the location. What if you are travelling? You can use the FREE app for your smartphone and tablet.
Functions
Tracking signal every 60 seconds when moving and every 30 minutes when stationary
SOS button for emergencies
Call the Spotter and communicate with each other
Set up a safe zone 
Messages and notifications
Log in from any location
You have an online account where you can display Spotter GPS tracker locations and manage data. Locations are automatically sent to your account so you do not have to retrieve them manually. Because you work online, there is no need to install software or purchase licences. You can also log in as often as you want and several people can use the account simultaneously. What if you are travelling? You simply use the free Spotter app for smartphones and tablets to ensure that you have all the information you need at your fingertips.
Extremely user-friendly
Log in online from any location
Several people can log in and use the account simultaneously
No software installation required
No licences
Use it for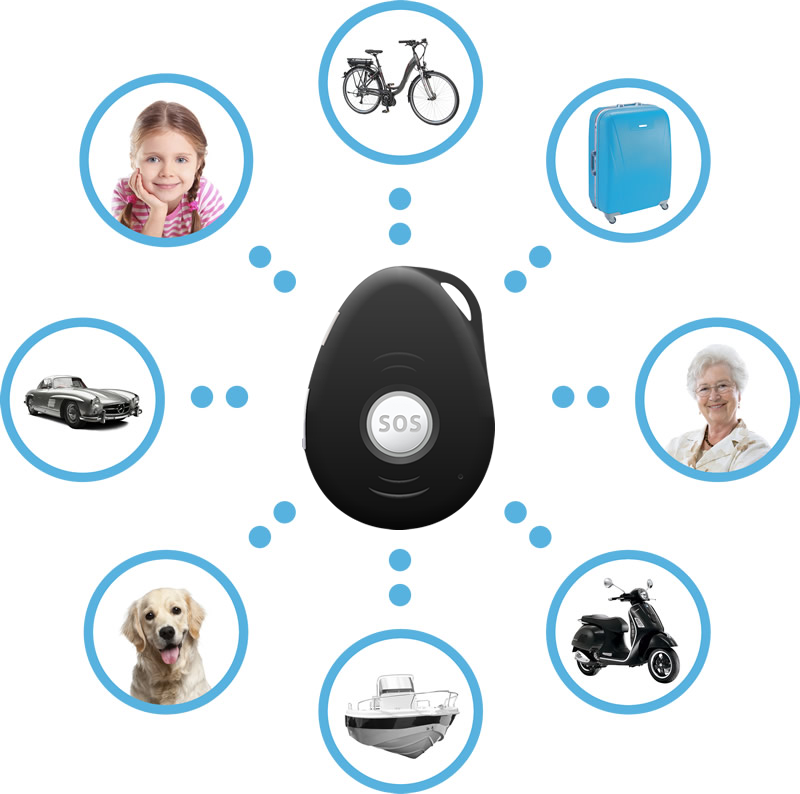 Prepaid use - no subsription costs
The Spotter GPS tracker provides high flexibility, as you can determine yourself how it is used. Simply order the Spotter GPS tracker and then choose a prepaid credit that best suits your needs. You can access all functions within this credit. If the period is over, you have no further costs and you can top up the credit for your GPS tracker when you want. You can choose from the following prepaid credits:
| | |
| --- | --- |
| Rates                  | Prices                 |
| 3 months credit | € 14,99 |
| 6 months credit | € 26,95 |
| 12 months credit | € 47,88 |

Prices include VAT.